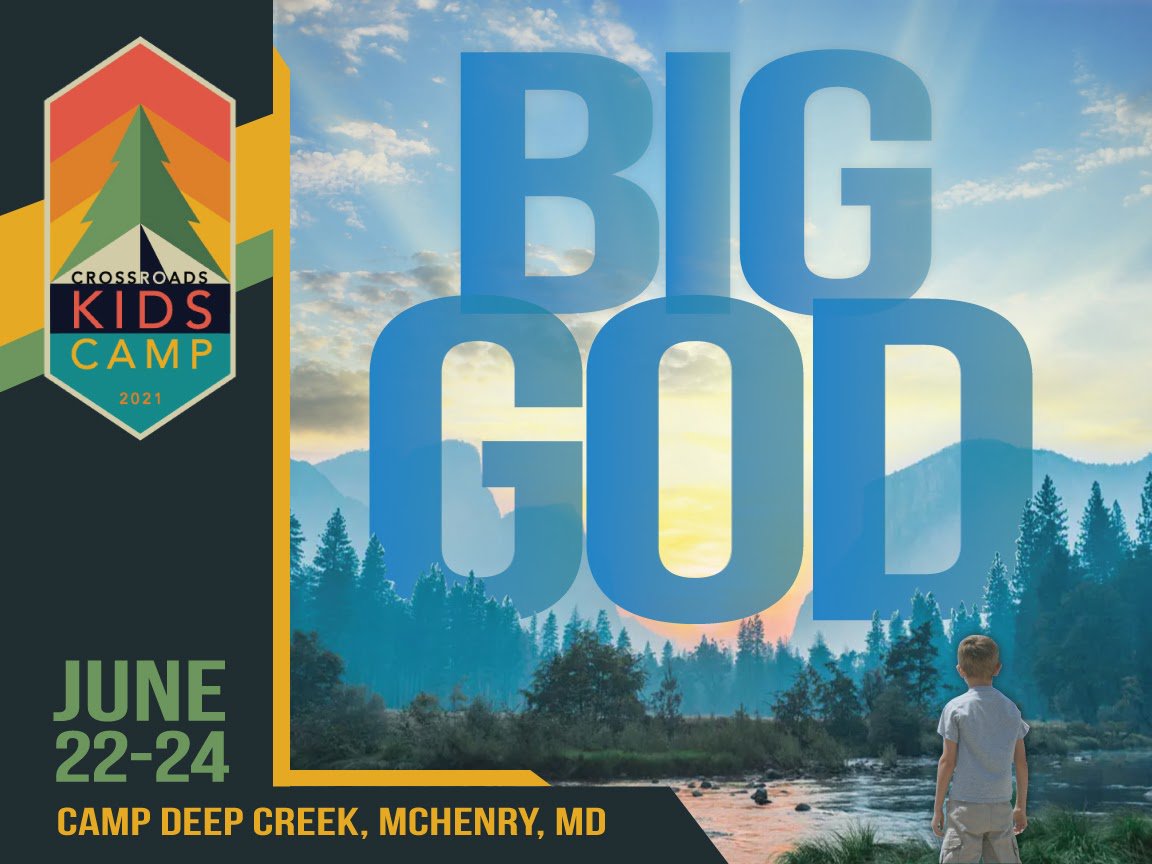 Crossroads Kids Camp 2021 is for children ages 5-12.
Dates are Tuesday, June 22 - Thursday, June 24
9:00 AM - 3:15 PM Tuesday & Wednesday
9:00 AM - 5:00 PM Thursday
Camp will close with a Camp Wide Family Picnic beginning at 5:00 PM Thursday.
CAMP IS TOTALLY FREE
No need to pack lunches! Lunch and snacks are provided each day.
Location: Camp Deep Creek, 1050 Bumble Bee Road, Accident, MD 21520
Please contact Brandon Hutzell if you'd like help with kids camp:
Thanks to an overwhelming response, Kids Camp registration is maxed out! Unfortunately there are no more spots available for Kids Camp 2021.